No New Year's Resolutions for me this year, but I do have some good intentions instead ;).
This year I intend:
* to spend more time creating things for others
* to divide my creative time more evenly between my chosen crafts
* to actually sew some clothes for my girls and myself - less procrastination and more actual making!
* to cook more!
* to read to my children every day
* to make sure my children get individual time from me every day
* to do more fun, family stuff
* to not put pressure on myself by over committing
* to reduce spending and start saving for a house deposit
That's it. Keeping it simple - and hopefully achievable. I really want to focus on my non working time being fun and fulfilling.
Further to my up-cycling/re-purposing mission from my last post, here are some bargains I've picked up from local thrift stores in the last week.
These are vintage sheets to ad to my small collection. These will be turned into at least one, probably two, duvet covers/quilts for my girls.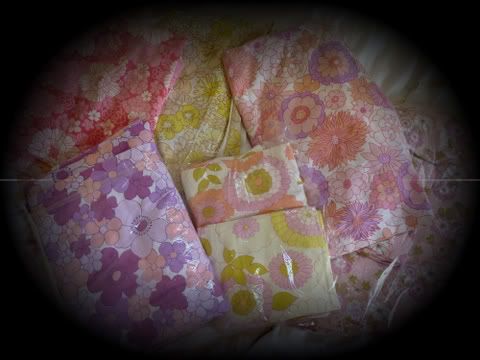 These are some laces and ribbons I picked up along with a new in it's packet Egyptian cotton sateen pillowcase, that will hopefully reduce the knots in Izzy's very curly hair - all for $2!!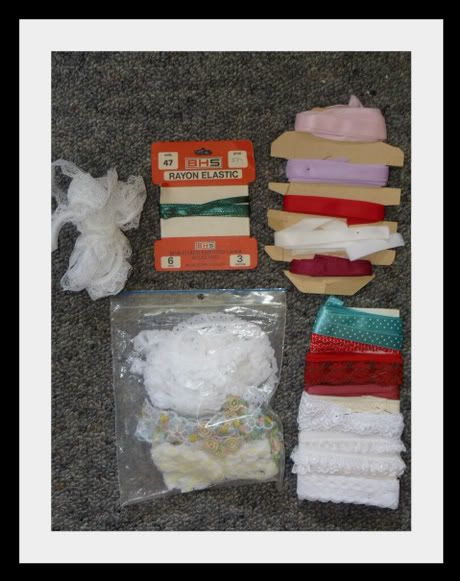 On a very sad note I just heard that good friends of ours lost their lovely 18 year old nephew last Friday. He had a nasty, aggressive form of cancer that moved very quickly and unfortunately he lost his battle - such a wonderful, intelligent, energetic, friendly, fun loving boy who has gone from this world far too soon. I cannot begin to imagine what his family are going through and my heart goes out to them ♥ RIP Nick ♥
Cancer is such an evil disease that breaks hearts and destroys lives!
Last Friday (the 13th) was also Ollie's 12th birthday and I realise how precious life is and how lucky we are to have him and our other three wonderful children. They drive me crazy at times but I love them so much cannot imagine life without them ♥. So, hug your loved ones and hold them close, cherish all the precious moments you have with them - and don't forget to tell them you love them!